You have to be pretty special – fitness wise – to take part in Mallorca Ironman 70.3, an exciting three-sport competition which attracts top triathletes from around the world.
Ironman challenges are held internationally, but one of the most spectacular events has to be the race which takes place every year on the beautiful island of Mallorca.
A fantastic spectacle
Alcudia in the northern part of Mallorca is the annual host for Mallorca Ironman 70.3. Yet you don't have to be a top athlete to enjoy the spectacle – thousands of Mallorcan residents and tourists throng the lively streets and sandy beaches to witness all the action.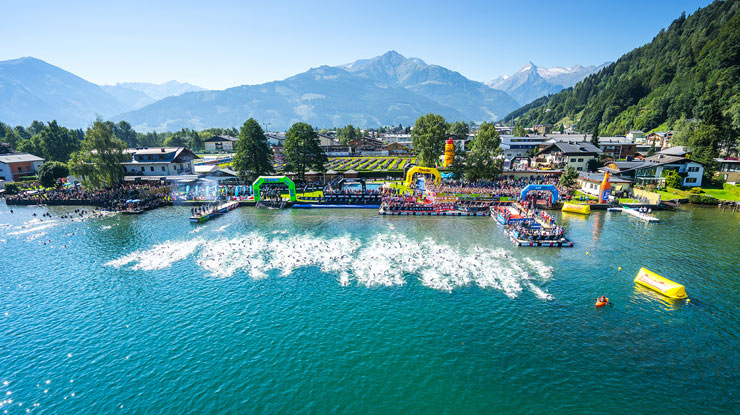 And what a great location! The 30km long Alcudia coastline features beautiful beaches and delightful secluded coves.

In truth, Mallorca Ironman 70.3 is the biggest Ironman 70.3 event in the world and helps triathletes qualify for the final of Ironman 70.3 later in the year. The 2017 final is to be held in Chattanooga in the USA on September 10.
Organised by the World Triathlon Corporation, the event includes both professional and amateur triathletes (both men and women) competing over the length of the race – 70.3 miles, hence the title.
Three grueling races

Ironman is widely regarded as the world's most challenging endurance event. Mallorca Ironman 70.3 comprises three grueling races on foot, on bicycle and in the water. The race starts with a competitive 1.9km swimming race. Next follows a bike race over no less than 90km. The final leg is the 21 km marathon run. Phew!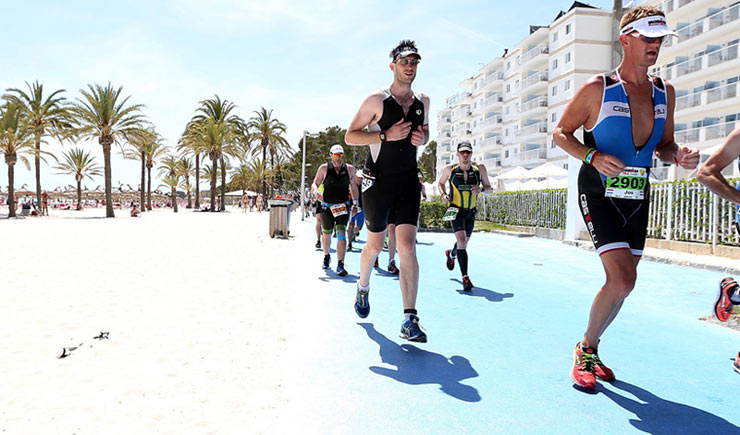 The first Ironman event, swimming, takes place early in the morning in the turquoise waters of the Alcudia coastline as the sun rises over the island. It is cheered on by a massive crowd of enthusiasts. What a beautiful way to start a race!
After the invigorating swim, the triatheltes race out of the water and on to their bikes for the challenging cycle race which winds its way through the hills of the Sierra Tramuntana. The cyclists also race through some of the area's most picturesque towns such as Puerto Pollensa, Pollensa town, Lluc, Caimari, Campanet, Muro and Sa Pobla, before returning once again to  Puerto Alcudia.
And then it's the final lap – an exhausting marathon run through the village streets and along Puerto Alcudia's golden sands. Forget 'the lonliness of the long distance runner', the crowds that greet the athletes at the finishing line go  wild with excitement.
Yes Ironman Mallorca is not just an endurance test for some of the world's top triathletes, it's a hugely popular spectator event too!
Last September, the 2016 Mallorca Ironman 70.3 was a great success and, being sponsored by international travel agents Thomas Cook, also gave a healthy boost to Mallorcan tourism.
Without doubt the 2017 Mallorca Ironman 70.3 will be even better. Be there!

At Balearic Properties we would be delighted to help you find your dream home for sale in Mallorca. If you would like any information or advice please feel free to contact one of our friendly, helpful property professionals. Or simply give us a call on +34 971 53 22 21