It's the heart of the house, the kitchen marks the pulse of all who live in it. Large or small, opulent or modest, it's the space most used and favorite when spending time with family or friends.
On the other hand, it's probably the most wear out stay as it has one of the most important functions in our lives: preparing food. For this reason, it is considered the most important room in the home and in which more time and resources are invested in terms of design and build.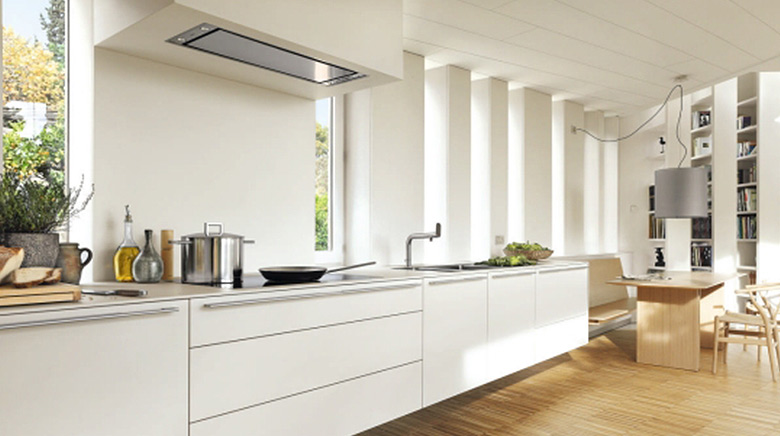 The kitchen is ultimately the most important space and more elements of comfort, technology and design must meet, since much of the life of a family set in the kitchen, being a place of coexistence and occasionally, job. There are sociological studies that demonstrate that families that make the kitchen their daily meeting place tend to have a more harmonious than those who lack this vital living space. That's why can be said that this place has a leading role in the good family atmosphere. Therefore, the kitchen should have a harmonious, comfortable and functional design on par with aesthetic, for which it's necessary to take cleverly advantage of the space that is available for this stay. A key aspect of today's kitchens is the generation of custom design projects fully escaping from the standardization old concepts of the called "kitchen furniture" that was in line with general design patterns. At the same time, great importance is given to aesthetics in both furniture and equipment using materials such as stainless steel, methacrylate, marble, wood, glass … in order to achieve harmonious combinations with high quality finishes.
Based on these concepts and assumptions arises Estils i Formes in Pollença, a specialist in the design and manufacture of kitchen furniture, with over thirty years of experience in the market. Its interior architecture department for the design of kitchen furniture works in the constant search for aesthetics and functionality, creating spaces outstanding for their identity: design, elegance, innovation and modernity. Similarly, and in order to respond to the needs of its customers, provides design and renovation projects of bathrooms and toilets; besides having an extensive showroom of kitchenware elements of the most exclusive brands. Conditioned by the constant work in the search for excellence Estils i Formes starts the distribution of Bulthaup, whose style, history and high level of quality make a difference in the market. In 1997 born the first shop Bulthaup Nicolau in Pollença, 10 years later (2007) open its showroom in Las Ramblas in Palma de Mallorca.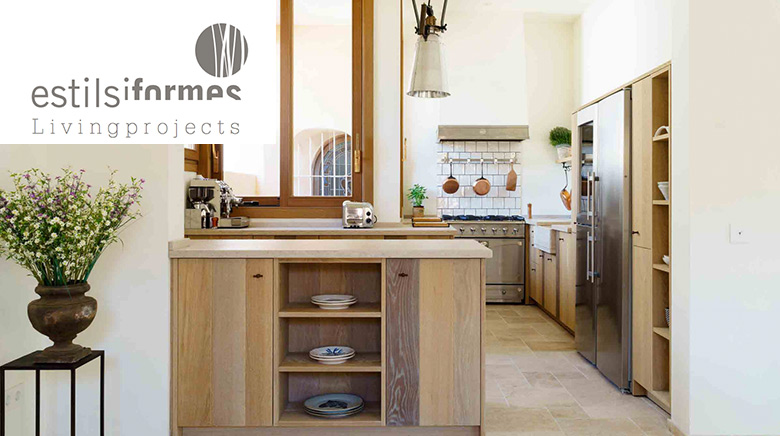 Coinciding with the recent celebration of the Salone del Mobile Milano 2016 bulthaup has presented a montage that includes their new products for this year, presenting their innovations to b3, b1 and b + systems. The b3 system is based on the bulthaup wall composed of panels available in multiple materials. It is about creating different levels, offset from each other in depth which can be moved horizontally at customer preference. The basic principle of bulthaup b1 system is the simplicity to respond to the changing style of modern life. The block of work b1 represents the central element around which the kitchen space is formed. As for bulthaup + system, it's the system that complements the earliers and whose objective is that its individual elements cooking area, work modules, cabinets and storage areas allow to create different functional and vital spaces.
Estils i Formes, with its exhibition áreas in Pollença (www.estilsiformes.es) and Palma (www.nicolau.bulthaup.com)  is at your service to realize your kitchen project.