Luxury villa for sale in Puerto Andratx with the WOW effect!
Price: 2.840.000€
Ref: SWOPTA4303
– Bedrooms 4, Bathrooms 3
– Built size 370m²
Your dream has come true but how to reduce the price tag?
The search is finally over and you have found the perfect Mallorca home for sale, the property that matches your visions and requirements. There is just the "minor" matter of the heavy price tag, not that you cannot afford to pay the asking price but a reduction cleverly negotiated would cover purchase costs and, let's face it, put a smile on your face!
The asking price does not necessarily reflect the actual worth of the property for sale, so before you make an offer be proactive and research the area to find out what a house or an apartment for sale are realistically fetching. More important factors for a successful negotiation are also to find out how long the house of your desires has been on the sales market, have any previous offers been made, for which reasons are the owners actually selling and are they after a quick sale.
Further viable reasons for making an offer in order to reduce the asking price of a property in Mallorca are necessary repairs or cosmetic improvements that need to be carried out so that you will feel happy and comfortable in your villa for sale in Pollensa or Puerto Portals. You will want to bring the house up to your accustomed standards, the feel-good factor is very important.
Make a check list so that you know all installations and will be in perfect working order when you move in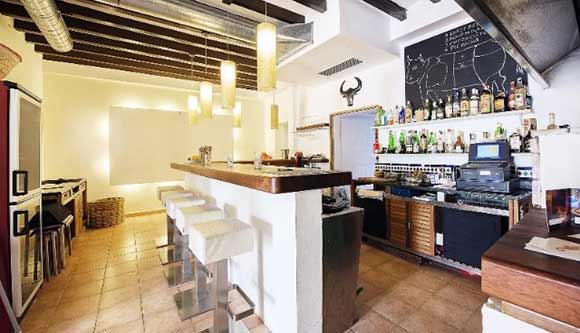 Reformed townhouse for sale near the beach in Portixol, Palma de Majorca
Price: 600.000€
Ref: PAL2KPP02641
– Bedrooms 2, Bathrooms 1
– Built size 265m²
You can make the offer yourself or ask your lawyer to negotiate on your behalf
No matter how you decide to go about it, when you make an offer make it in writing and include such things as deposit amount, price of purchase, when you will pay it and when you will be able to complete on the Pollensa property for sale. Whatever you do, don't make an offer so low that you will be embroiled in a lengthy, nerve-wracking process. Also bear in mind that the owners are parting with a piece of their life, so it is an emotional issue for them. A very low offer will cause them distress, they will feel their Mallorca property for sale is cheap, you might upset them and lose out in the end!
You want this luxury apartment or that pretty reformed townhouse for sale in trendy Portixol so be fair and realistic. Make sure your finances are in place; possibly contact a reputable mortgage adviser if you want to borrow money to buy. Don't try to be too clever and get a cheap deal, a fair offer will secure you the answer to your dreams and your perfect Mallorca home is within reach – before some one else makes a higher bid for it!
We guide our clients smoothly throughout the complete purchase process and are happy to get involved in negotiations for them. No other agency offers such an overall and dedicated service to their clients – you really should contact us now, we have a passion for real estate!

» Related features: