Puerto Andratx is famous for the Mediterranean style villas for sale that are dotted on the hillsides. Many of these villas command magnificent views over the horse-shoe shaped bay and this particular villa for sale in Puerto Andratx is no exception. The views from most angles of this Mallorca property are simply awesome! The villa is positioned at the entrance to Puerto Andratx marina and from its elevated perch no boat escapes detection.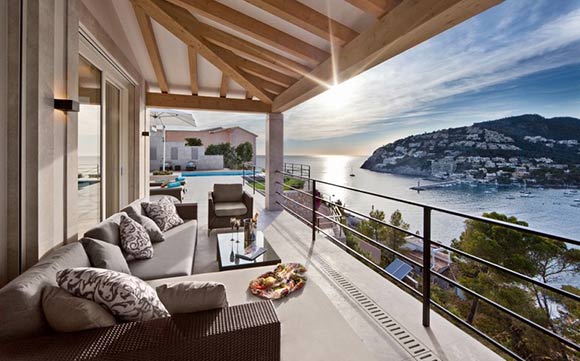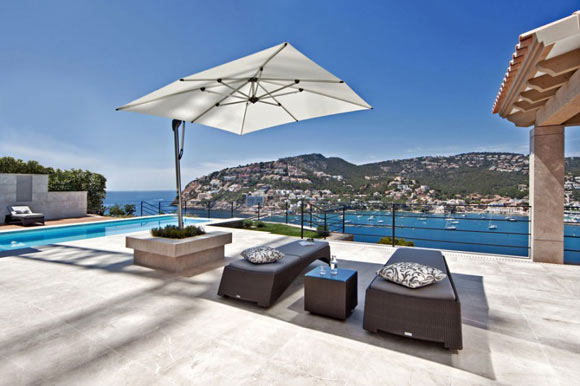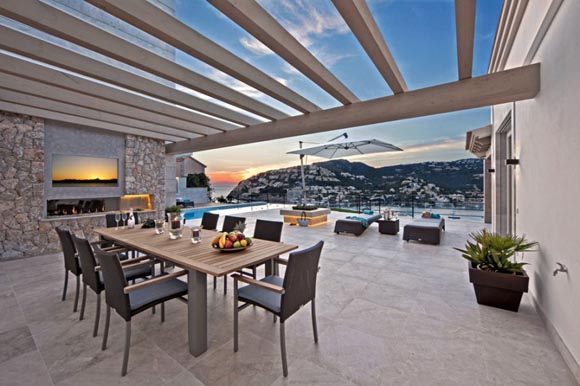 This stunning villa for sale in Puerto Andratx is all about luxury and the best of the very best latest technology, installations and materials. With an estimated living area of 900 sqms, space is not really an issue here. Large window fronts fill the rooms wonderfully with light and sunshine. The innovative design of both the interior and exterior creates a feeling of endless space combined with a lot of privacy.
Needless to say this Mallorca villa for sale has various seating and reception areas indoors and on the terraces. The open-plan designer kitchen is a joy for every cook! There is a total of 5 bedrooms all with their private en suite bathrooms, most have access to terraces but all enjoy splendid sea views. In all rooms creative features are witness to the architect's ingenuity and attention to luxurious details.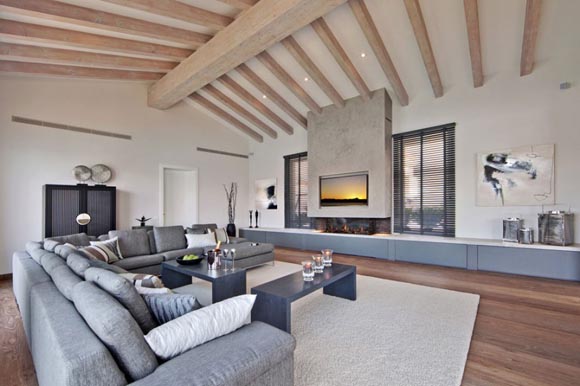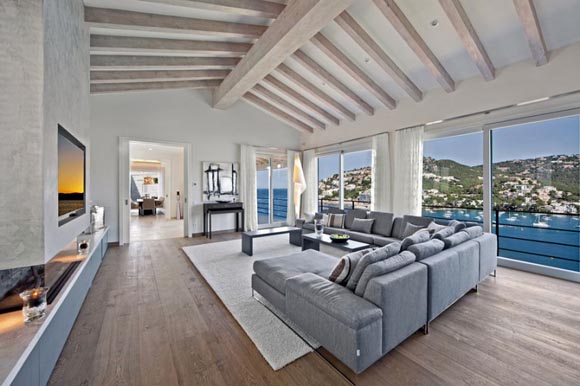 This Mallorca villa for sale in Puerto Andratx will easily satisfy the demands of the most discerning client, luxury and the best are top priority here. This property is perfectly located, not too far into the delightful port with its winding streets and welcoming first-class restaurants.
Contact our sales team for more information or why don't you simply ask to view this unique villa for sale in Puerto Andratx!