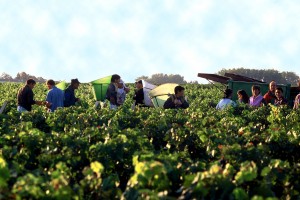 Apart from some traditions we share with many other countries around the world, in Mallorca we often celebrate our own fiestas. Some of them have a historical interest whereas others have a religious origin, which can be either the commemoration of a specific biblical passage or more frequently the festivity of a saint. No matter what the reason is, all of these festivals are of great importance to Mallorcan people, as they serve as an excuse to enjoy themselves with relatives, friends and locals, as well as they are part of the deep-rooted culture of the town. The cultural richness of local celebrations also applies to food and music. The fact that each fiesta is associated to a certain type of food and drink is what makes our gastronomy so varied, rich and popular.
The island is a never-ending fiesta, especially in summer. Every single week a different town organises a series of events to venerate its patron saint's day such as concerts, plays, dances, exhibitions, popular games and contests and fireworks, among many other outdoor activities.
In the past years, Felanitx has gained reputation regarding Sant Agustí fiesta (28th August) as some of the most renowned Spanish bands play there, such as Rosario on this occasion. However, tradition is the basis of any cultural programme and Felanitx is no exception. One of the most exciting events is the parade in which children dressed up as cardboard horses dance to the rhythm of bagpipes, flutes and drums (xeremies).
Within the upcoming fiestas, it is also worth mentioning those that symbolise the closing of the season. Binissalem, the cradle of wine production in Mallorca, celebrates the grape harvest (Sa Vermada) on the last week of September with the wine as leading figure . The main attraction are the grape stomping contest and the grape fight both held in the town square and accompanied by traditional music performances. This festival has its own typical dish; the exquisite fideus the vermar –a type of noodles made with lamb– are the main course of the popular dinner which takes place outdoors around the village. If interested, please check dates on the town's webpage as they vary each year.
Not only are local fiestas an essential part of Mallorcan culture, but they also create an especial feeling of belonging to a particular place and community to its inhabitants. Visitors, who are more than welcome and encouraged to enjoy and take part in the different events, can perceive this unique and magical environment in such a way that they will learn to love a previously unknown aspect of our island like natives do.
Relatet Posts:
Mallorca Festivities in January