Come on, let's be honest: we all love looking at pictures of beautifully-designed, achingly cool luxurious modern properties.
And what better place to search for some of these incredible houses than on the lovely island of Mallorca! Anyone who has visited this island paradise is bound to impressed by some of the stunning modern property to be found here. If you are thinking of searching for your dream home overlooking the crystal clear waters of the Mediterranean, this really is the place to find some of the most desirable modern properties anywhere in the world.
So what sort of modern property are you looking for?
It's incredible that a relatively small island such as Mallorca has such an amazing selection of gorgeous modern villas, houses and rural homes for sale. You really are spoilt for choice!
So what 'floats your boat' when it comes to looking for your dream home in the sun?
Location, architecture, minimalist design – Mallorca has it all
What do you look for in your dream Mallorcan home?
Is it stunning architecture and internal design with open spaces that bathe your home in that soft Mediterranean light. Could it be the sheer minimalist luxury of pared down spaces that shout 'less is more'.
Maybe it's the private swimming pool, stepped terraces and gardens where you can put your feet up and relax, drink in hand, far from the madding crowd. Location would almost certainly play a major role in helping you decide where you'd like to live.
A craggy mountain setting with breathtaking views. A lovely coastal villa where you can watch the sun set over the clear blue sea. A converted farmhouse or 'finca' in the heart of Mallorca's stunning countryside perhaps.
Or it could simply be all of these factors that make you fall in love with your beautiful, modern Mallorcan home.

Your home, your choice

Take a look at our 'Top 10', a selection of some of the lovely modern Mallorcan homes you'll find dotted around this magical isle.
What would be your ideal location?
Naturally, coastal areas are much sought after when it comes to property hunting in Mallorca. Our current selection includes some stunning homes in desirable coastal locations such as Sol de Mallorca, Cala Ratjada, Puerto Pollensa and Santa Ponsa.
You may prefer the quiet life and go for a gorgeous modern home in a dramatic rural setting.
Or maybe a recently converted townhouse in the pretty north Mallorcan town of Pollensa would serve as a true retreat for you and your family. (The views overlooking the Tramuntana Mountains here really are a joy to behold.)
It doesn't get much better than this!
So many people fall in love with Mallorca at first site. Some have a wonderful memory of a childhood holiday here on the island. Some even come to the island to run their own business.
The fact is, Mallorca woos visitors back year after year; many dreaming of owning a property here. So could now the time to follow your dreams and begin that search for your luxurious modern property for sale on the island?
After all, you deserve it!
At Balearic Properties we would be delighted to help you find your dream home in Mallorca. If you would like any information or advice please feel free to contact one of our friendly, helpful property professionals. Or simply give us a call on +34 971 53 22 21
Cala Ratjada Modern Villa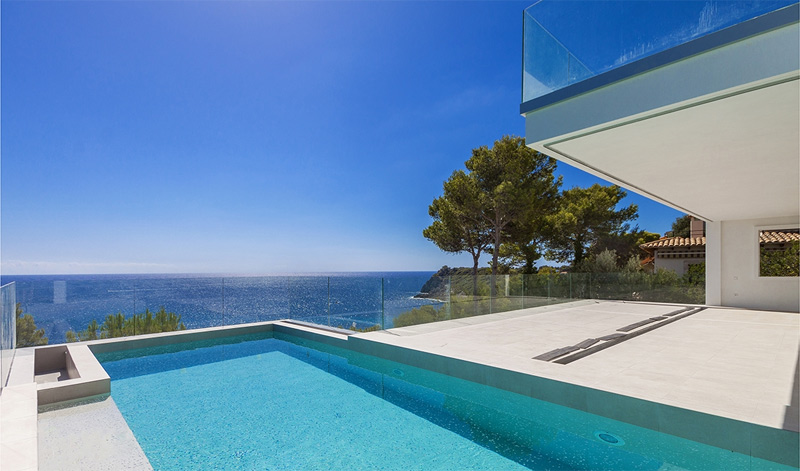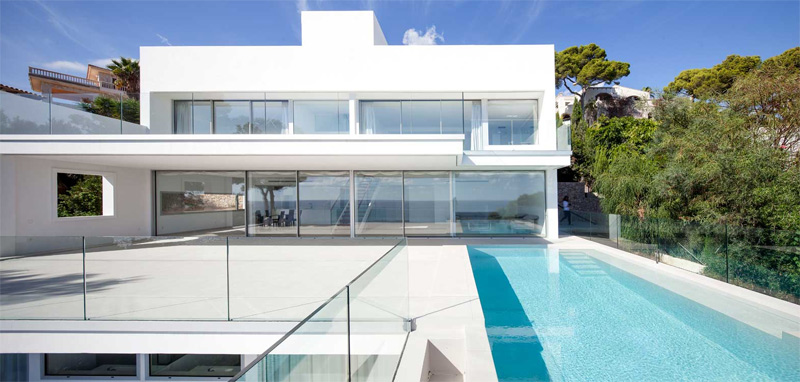 Puerto Pollensa modern villa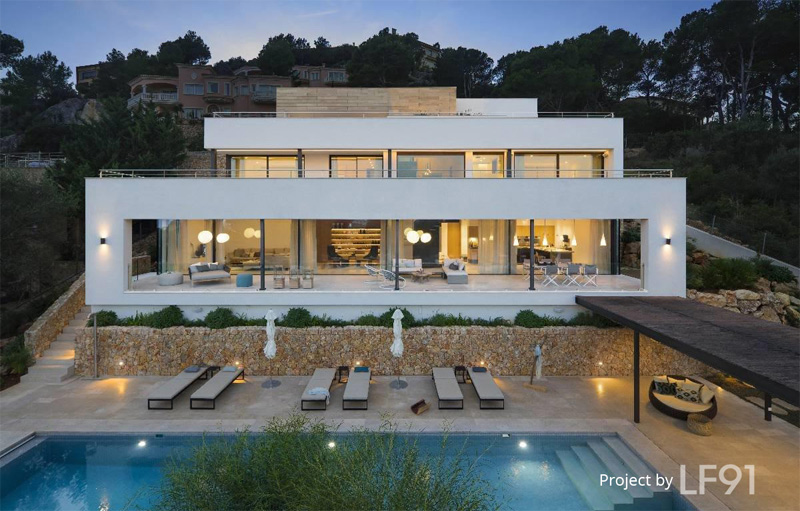 Pollensa modern country home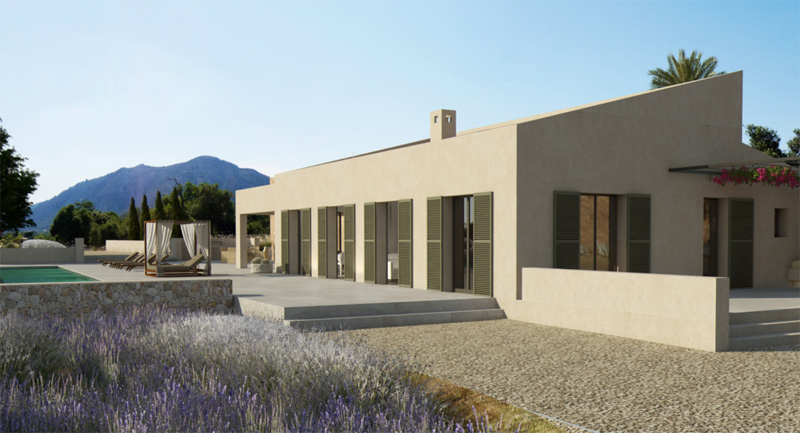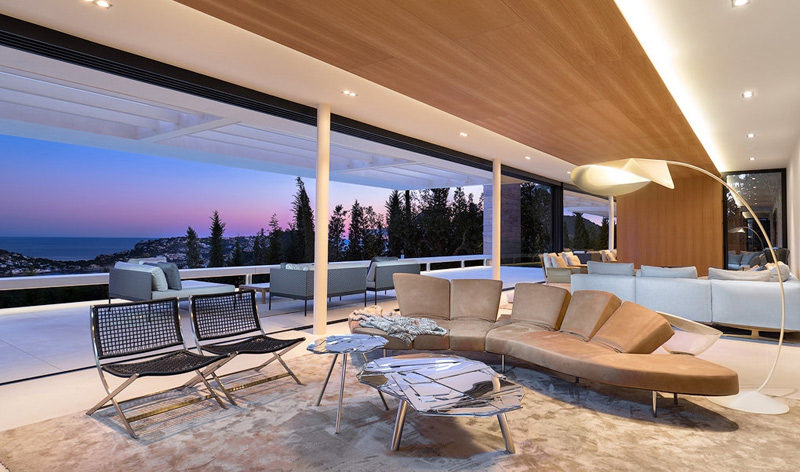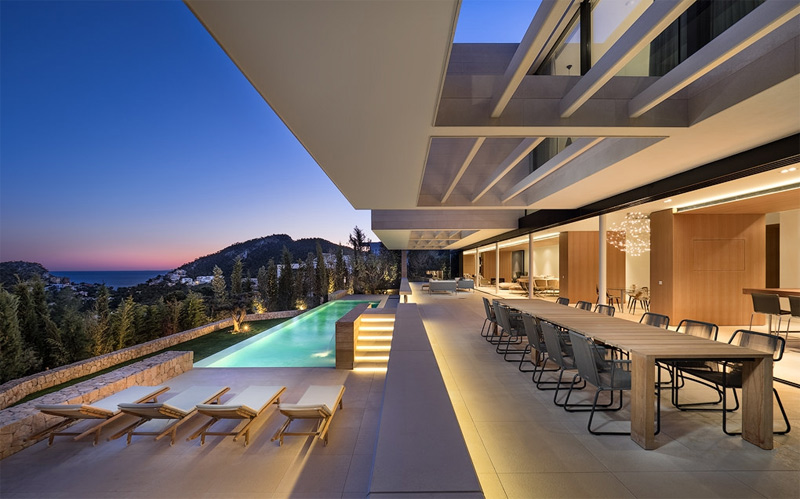 Morning sun at this modern villa in Pollensa's best Address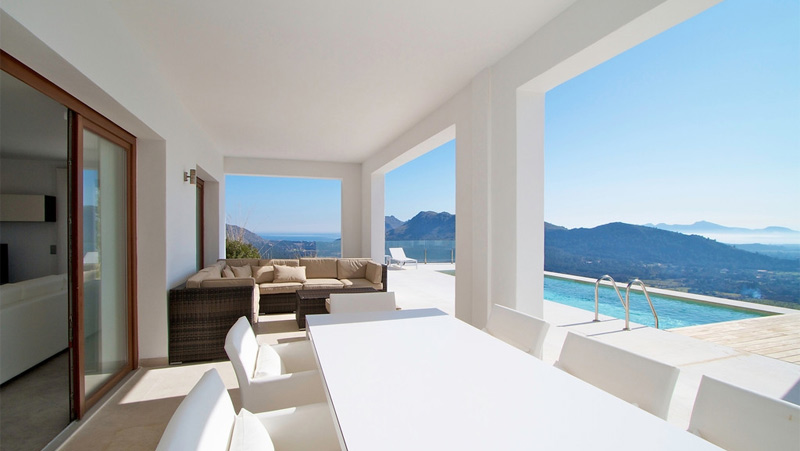 Santa Ponsa White modern villa