Living in the countryside is one of Europe's and new trends, as well as in many Occidental countries: people are more and more busting to leave the city chaos connecting with nature, spending their time in much more healthy and quiet places.
This particular urban exodus started in Spain at the beginning of the 80's, especially by families with higher purchasing power who started renting summer houses or refurbishing family properties in villages to spend few months away from urban routines.
No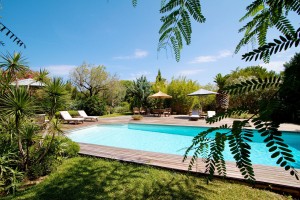 w, this trend has increased and mutated through the years along with the new slow way of life, prizing quality, natural products, sustainability and responsibility.
The Balearic Islands are one of the top destinations chosen by Spaniards and Foreigners searching this natural contact: many of them are buying rural houses in Mallorca or Ibiza, enjoying old traditions and living real experiences away from the city.
Most of them are luxurious Majorcan houses with vast tracks of land, combining gardens, resting zones and small kitchen gardens. Large spaces to enjoy nature, relaxing areas, porches and patios where children can play, spacious kitchens to spend evening meals with friends… In a quiet and gorgeous surrounding.
Click here to see the Top 20 Country Homes for sale in Mallorca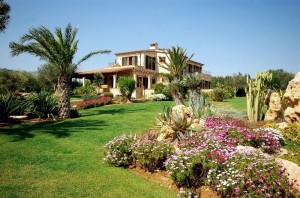 Country Living has integrated its own innovations in the countryside, combining Majorcan traditional architecture and f
unctionality, providing modern and sustainable services.
New technologies have also helped sprouting this tendency, now easily accessible for all: people can work remotely using the Internet, shopping online and dealing with administrative and personal tasks from home.
Today, buying a house at the countryside often remains a better alternative rather than investing in cities: they provide an excellent price-performance relation, large spaces, and unique natural surroundings.