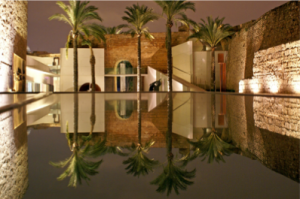 Balearic Properties help people find their dream homes all the time, but whether you're looking to move here permanently or use it as a holiday villa, ex-pats can sometimes underestimate what an important part of Mediterranean life the outside space is. You may be surprised by just how much time you will spend in the garden, so it should definitely be a major factor when searching for your ideal villa on Mallorca.
Know What Sort Of Garden You Want
Are you a keen gardener? Do you want lots of lawn and plants? Or would you prefer more terracing with lower maintenance?
Having a good understanding of what you want before you purchase your house is essential, as whilst you may not find the perfect garden, it will give you the vision needed to know whether the outside space could be turned into your dream Mediterranean escape.
Things To Consider
When you're planning the layout of your garden there are many factors you should consider. Does your design compliment the architecture of the house? Often the house can help to dictate the best choice of materials and plants. Build areas you want to spend time in, by creating a combination of shaded areas to escape the midday sun, a place to eat, and bright open spaces; you will be able to enjoy your garden continually.
Look at the building methods used in the vicinity surrounding your villa, and compliment them wherever you can. Do the walls use mortar, or are they traditional Mallorcan construction?
Make it comfortable. In England much of the garden furniture is designed to be very robust and withstand the rigors of the varying climate. The wonderful temperatures in Mallorca mean people often use the outside space in a similar way to their living room. They can choose from a far wider array of garden furniture. Companies such as Terraza Balear provide a large range of outdoor furniture, but be sure to shop around to find exactly what you're after.
If you have a sizeable plot to landscape, then lining the entrance with palm trees can add an element of the spectacular to your entrance. If your home is traditional and has shutters, then matching any fencing to the colour of your shutters can help it all to fit together.
Lighting is more of a consideration in a Mediterranean garden. The cool evenings make it much more likely that you'll stay outside later. A well lit garden can provide a perfect backdrop to those lazy summer evenings with a bottle of wine.
Browse the luxury villas on our website to help find inspiration and get ideas.
Professional Landscaping
Mallorca has an abundance of companies who offer professional design and maintenance services. They will know what is and isn't acceptable locally, and may even make some suggestions you wouldn't normally consider.
Irrigation in Mallorca
Many of the native species are hardy and don't require lots of water. The ongoing water required to maintain the garden at its optimal level will be a factor for landscape gardeners, and their design should take this into account, as well as the times of year you intend to use the villa, so the garden is at its prettiest exactly when you want it to be.