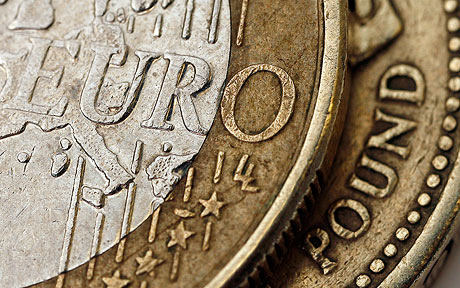 Sterling could jump against the euro in 2014, which means your savings will stretch further when you buy a property in Mallorca.
This year may be a good time to buy a property in Mallorca, because the pound looks set to strengthen against the euro. Late last month for instance, sterling hit 1.2243 versus the common currency, its highest since January 10th 2013, or 12 months. For you, what this means is that, when you transfer your money to Mallorca, you'll get a higher euro total. In fact, compared to the pound's low point last March, were you to exchange £125,000, you'd now get +€10,400 more!
What's more, sterling may rise further against the euro in 2014, making a Mallorca property more affordable. Here's why:
1. The pound may rise, because the UK's trade deficit hit its lowest in 18 months in December.
Sterling may climb this year, as the UK is doing a far better job at paying its way in the world. The trade deficit fell to just -£1.03bn at the end of last year, the lowest since December 2012. What this means is, the UK is exporting more, while importing less. So this may lift the pound!
2. Sterling could strengthen, because the UK's industrial and manufacturing output rose in December.
The pound may also gain, because the UK's factories produced +0.3% more at the end of last year, while the UK's industrial base raised output +0.4%. This signals that the UK's economy is rebounding not just because of consumer spending, but because the UK is producing more goods. So sterling could climb!
3. The euro may decline, because the European Central Bank could still cut interest rates lower.
Equally, the euro may weaken in 2014, as the Eurozone's central bank could cut interest rates to 0.0% this year. The ECB may cut, because the currency bloc's economic outlook is still weak, with inflation below 1.0%, and retail sales down -1.8% last month. As a result, the common currency could decline!
4. The euro could fall, because the ECB's financial rescue plan could be declared illegal.
The euro may also lose out this year, if the European Central Bank's financial rescue plan, called Official Monetary Transactions, is declared illegal. Just today, Germany's constitutional court referred the case to the European Court of Justice, so much hangs in the balance. This could take the euro lower!
Given all this, sterling looks set to gain against the euro this year, making 2014 a good time to buy property in Mallorca!
By Peter Lavelle at foreign currency broker Pure FX.