Mallorca has become through the last years a new fashion architectural spot, showing the newest trends by the sea side…and even literally on the sea.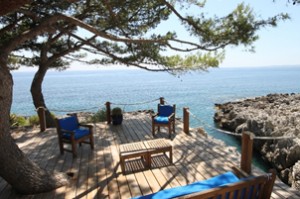 Hidden over magnificent cliffs or secret coves, away from the massive touristic areas… some of the most beautiful properties by the Mediterranean sea can be found at Mallorca's coastline.
These luxurious properties in Mallorca are inspired by different traditions: modernism, Arabic culture, European classicism… And of course, they always offer top-class materials and technologies ensuring the greatest intimacy and comfort.
With almost infinite styles, Mallorca prints nevertheless its unique essence in every architectural project, houses being much more than a place to live.
Open clear houses, modern and green houses with traditional Mediterranean style… Mallorca's East side villas offer elegant and warm buildings, offering functional spaces.
Lately, the finest architectural projects are based on three core elements: sea views, sun and quiet places, away from distinctive island's bustle.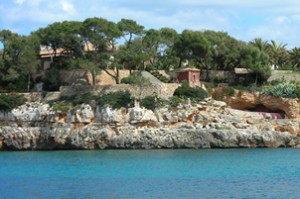 The deep blue sea and its unique natural surroundings draw gorgeous shapes and colors under Arab's influence: water sculptures, green areas, lakes, and stunning pools over the cliffs.
Cold northern design has also landed in Mallorca over exclusive coves and hills, picturing beautiful modern villas as opposed to traditional constructions.
Some of the most spectacular Real Estate Opportunities in Mallorca are hidden over the Sierra de Tramuntana, at Formentor area or between Andratx and Calvià's coastline.
Even modern architectural projects can't help being under Mediterranean's particular spell: lightening whites, terracotta textures, turquoise waters…