Its 2013 and summer is heading up. One more thing that is heading up is the confusion – where to go this summer for a majestic, memorable & delightful holiday? Which place to choose for unforgettable outstanding summer vacation? Well the best option to decide is to look for the place that has won the crown of being the top most exquisitely thrilling summer destination for the year 2013. Well this crown has been won incontestably by one & only – Mallorca. A summer holiday to the enchanting Majorca has taken the unbeatable gold being the most admired summer destination. You can enjoy a great vacation in front of beautiful sparkling sea and surrounded by beautiful mountains of Pollensa or Soller…. In Mallorca you enjoy amazing scenic beauty, fun filled activities in sea along with ancient ethnic architecture.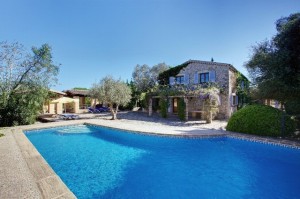 The delightful admirable climate of Mallorca, the variety offered to tourists around the world, the inimitable blend of ancient sophistication with a touch of modernization, amazing galleries & museums to explore, beautiful attractive beaches and the enchanting nightlife that just mesmerized the visitors – these all factors have contributed successfully in making the island a top holiday destination in 2013. Below in this article we are explaining the major factors that have made Mallorca a top summer destination in 2013 in brief. Have a quick look –
Old & New Mix – Well Mallorca is the best place to visit if you truly want to experience a unique blend of ancient beauty with the modern lifestyle. On one hand Mallorca has got well modernized places while on the second hand it has still preserved the ancient well-designed graceful architecture. Gothic Cathedral is the most significant proof of this mesmerizing fusion.
Climate – You cannot simply enjoy the climate anywhere else in the world as Mallorca has to offer you. It has got mild stormy winters along with hot bright summers typically like of Mediterranean climate. The climate is extremely delightful and mesmerizing.
Nightlife – Mallorca's Paseo Marítimo is a paradise for nightlife lovers. Mallorca's pubs, bars and discotecas are a key attraction for those who want to enjoy the nightlife of Mallorca. Further the beauty of Gothic Cathedral being lighted during night will just leave you bewitched with its grace and prettiness.
Food & Drinks – The Mallorca cuisine is quite famous & mouth watering. Further Mallorca successfully offers all famous worldwide cuisines including Italian, Spanish, Mexican, Chinese, African, French and many more.
Beaches – Well we need not say anything about this segment since the Mallorca is itself an island. You can simply find & enjoy the world's most beautiful, attractive, enchanting magnificent beaches in Mallorca.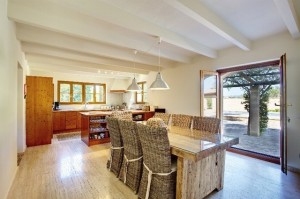 All these major factors along with the nice & humble nature of people of Mallorca will certainly make your trip unforgettable and hence we can proudly say that Mallorca deserves to be the top holiday destination for the year 2013.
Looking to rent a holiday villa in Mallorca?   Then take a look at our spectacular villas in Mallorca for this summer with special last minute discounts !