Ibiza Property for sale now available with Balearic Properties.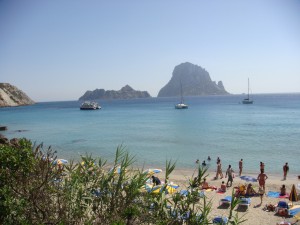 Looking for an attractive Ibiza real estate deal? Want to buy property in Ibiza? If you are looking for appropriate deal for buying real estate property in Ibiza, then this article is for you. Ibiza is a growing area that offers great place for living and investing in the real estate deals. You can plan to buy the beautiful villas or small residential plots. This article presents the necessary information with which you must be aware of before investing in Ibiza real estate.
Acquiring real estate property in Ibiza is a dream for many who want to settle down in this beautiful place.  Ibiza real estate  has become a vast industry nowadays in which many people are participating for either buying, selling or renting the property in Ibiza. Buying real estate property in Ibiza is not very difficult are there are many Spanish banks that are quite helpful in financing for your real estate property purchase and all you need to possess is specific amount of equity capital.
First and foremost you must plan what type of real estate property you want to buy, for which purpose you want to buy it and what is the range of your budget. Once you finalize a budget range and the type of property, it becomes easier to start working on it. Clear and lucid requirements help you to shortlist the properties in an effective manner.
Once you have planned to settle down in Ibiza or for buying a lucrative real estate property deal and have managed the funds, the next step is to locate a genuine and reasonable real estate agent in Ibiza. Ibiza real estate is a vast market and you must focus on finding the right deal for yourself through the genuine real estate dealers.
Balearic Properties will help you with all the detailed paperwork and other requisites that ensure that your transaction gets processed smoothly without any glitches or hassles including the obtention of the NIE number. Once you find the right real estate dealer in Ibiza, you can easily find the right type of property for you in your favourite location. The real estate agents are then responsible for handling all the paperwork right from the beginning to the end.
They are aware of the language to be used in the official papers and this way it becomes quite simpler for you to purchase right kind of property in this part of the world. But you cannot leave all the things on the real estate dealer and you also need to cross check every detail by yourself.
Also before agreeing to buy a certain property and before initiating the formal paperwork you must bear in mind that you have to figure out the thorough details by yourself as well. You can consider about asking from local solicitors to get the right legal information.
By following these little points while buying the real estate properties in Ibiza you may invariably find out the best offer within the required price range.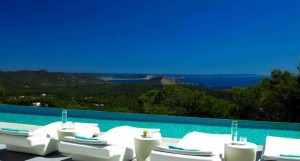 Spectacular Luxury Villa in the zone of Es Cubells, Ibiza
Fantastic minimalist Villa in Es Cubells in a 8000 m2 plot and a living area of 600 m2. It has 6 double bedrooms en suite, all with independent access, 6 bathrooms and one toilet. Professional Kitchen, several terraces with chill outs, a pretty swimming pool of 17 m with a fireplace, and a solarium. The Villa has a SPA, air conditioning, amazing views to Es Porroig, Satelite TV, Wi-Fi, security alarm system, safe box.