Taking care of yourself and organizing a luxury holiday in Majorca is very simple: a wide range of hotels is offering highest quality services the island. But among them, only a few are on the Top 5 of luxury hotels in Mallorca.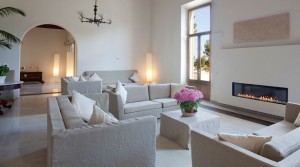 With unique locations, surroundings, exclusive services, fine cuisine, personalized service, exquisite details surprising their guests, their history, customers or its complete facilities are some of the reasons why these hotels are at the top of luxury establishments in Mallorca.
Their names are famous throughout Spain and Europe and they gather some of the most significant personalities of the continent: politicians, actors, musicians, writers, great personalities of the European royalty and some of the largest fortunes of the world have spent their holidays in Mallorca in one of these luxury hotels.
The Hotel Barceló Formentor is one of those essential Top 5 luxury hotels in Mallorca, maybe the finest, given its track record hosting some of the most iconic visitors, and its gorgeous and unique location on the edge sea, on the peninsula of Formentor.
Another Top 5 luxury hotel in Mallorca is the Castillo Hotel Son Vida, located in one of the most demanded residential areas in Mallorca's, surrounded by stunning luxury villas and a few step away from the lively center of Palma.
The third of these big hotels is the Hotel St Regis Mardavall Resort, on the beautiful coastline of Portal Nous. This is one of those charming places, where the best staff always complements luxury and tradition: a place where one would want to stay and live forever.
Very close to Palma stands the Hotel Melià de Mar, an adults-only hotel recently renovated with modern and contemporary style and offering one of the best spa centers in Mallorca, an upscale restaurant and gorgeous views over the bay of Palma.
The list of the Top 5 luxury hotels in Mallorca would not be complete without the New Hotel Font Santa  a small modern hotel, with the latest resting technologies but preserving the charm of the historic building, capping Palma's south coast. Font Santa Hotel is a superior 4 star hotel located in Camposclose to the natural land is protected by the beautiful beach Es Trenc and Es Salobrar de Campos.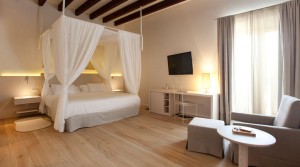 Any residence would be perfect for a getaway in Mallorca at any time of year, but if one looks besides luxury the greatest privacy, the best option would be holiday rentals and luxurious properties at Mallorca's coastline, or beautiful farms inside the island.