Quiet, authentic and classy. The Port d'Andratx used to be a small fishing village in the Mediterranean and today, it's one of the most exclusive residential areas in Mallorca: a unique place where luxury and lifestyle go hand in hand.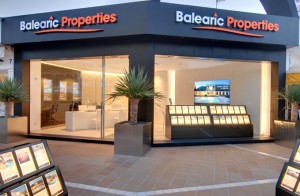 Located southwest Mallorca, in one of the most beautiful shorelines of the island, the Port d'Andratx is just 30 km away from Palma, connected by motorway to the city, but far enough to live protected from noise, traffic and the bustle of city life without giving up the comforts and the best services.
This tactical location charmed great Russian and German investors, who bought luxury properties in Mallorca, and now live in Andratx every time they visit the island.
The privacy and security offered by this charming seaside town is one of the key issues placing Andratx in the best places to live in Mallorca ranking top, and its exclusive atmosphere has established a unique way of life, with authentic values.
Far from mass tourism, the Port d'Andratx holds a tasteful and vibrant life, full of cultural activities like any European city, many art galleries and one of the best contemporary art centers in Mallorca, the CCA Andratx.
Every morning, this small fishing village wakes up at luxury cafés and terraces by the sea, where the smell of coffee and toast melts with the Mediterranean breeze.
Despite its tiny size, the Port d'Andratx offers all services needed for a comfortable and peaceful life without having to go to town: supermarkets and small shops supply the elegant villas overlooking the harbour.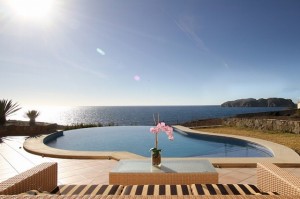 This cosy port offers the best delicacies to its residents: every day, fishermen put in the fish market whatever they caught from their small boats. This way, eating fresh seafood in Port d'Andratx is almost a daily ritual, whether you want to prepare it at home or taste it in one of the exclusive restaurants right by the sea.
Some of the best properties in Port Andratx:
NEW COMPLEX IN CAMP DE MAR WITH SEA VIEWS. APARTMENTS & PENTHOUSES AVAILABLE. 3 SWIMMING POOLS ! (contd…) read more
349,000 €
CENTRALLY LOCATED FLAT IN PORT ANDRATX WITH A BEAUTIFUL ROOF TERRACE AND DESIGNER INTERIORS (contd…) read more
350,000 €
CHARMING MEDITERRANEAN PENTHOUSE WITH STUNNING SEA VIEWS IN ONE OF THE MOST SOUGHT AFTER AREAS (contd…)
750,000 €