Have you found the perfect plot but now just need the perfect house to go on it?
Building your own home on the beautiful island of Mallorca could mean making your 'dream' property a fabulous reality. So many people who have already chosen to settle here have drawn inspiration at one point or another to build their perfect piece of happiness. Whether that's a stunning example of modern architecture found hugging the cliffs in Port de Andratx, or around Palma such as in Costa d'en Blanes and Son Vida.  Or perhaps a piece of quiet elegance in the tranquil countryside of Soller or Pollença.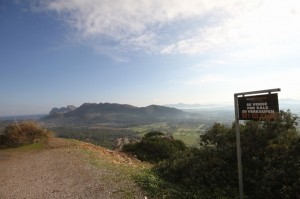 To some it could truly be right at the top of their list of ambitions so it is essential that the process is handled efficiently and by the experts.
Building your own home on the beautiful island of Mallorca could mean making your 'dream' property a fabulous reality.
Despite the increasing popularity of bespoke residential development on the Island, you will always find plots for sale or renovation projects available.  Keep in mind when looking that there are two types of plots out there:-
Urban Plots – these plots are found near or within town parameters and are generally already approved for building.  There are of course, a set of restrictions attached to these types of plots.  The main one is that the total building must not exceed 20-30% of the total plot size, there will also be a height restriction in place – normally up to seven meters. The Certificado Urbanistico is a document which confirms the above characteristics per type of plot and outlines in absolute detail the rights and restrictions surrounding the specific plot.
Rustic Plots – found in the more rural areas of Mallorca, these are normally cheaper per meter squared than the Urban plots but the restrictions on these dictate you having to buy more in order to build the equivalent Urban house as your total building size cannot exceed just 4% of the total plot size.  A two storey maximum height restriction is usually in place and you must establish whether or not the plot is on protective land.  The build will also need to be in-keeping with the surrounding countryside and properties and this includes style, construction materials and ongoing maintenance.
The local Town Hall (for Urban plots) or the regional government (Rustic) will have their own specific set of rules so it is essential that you familiarise yourself with these at the very early stages when registering your interest on a plot found in their jurisdiction.
Once you are completely happy to proceed, you must then obtain a Building Permit (Licencia) and this needs to be firmly in place before any building can begin.  In order to obtain a Licencia for construction of a new building in Mallorca, you must have a team confirmed and in agreement to proceed.  This would comprise of an architect, a site manager and a builder.  Needless to say choosing your team will be one of the most important decisions of the whole process, obtain references, look at their most recent projects and always check credentials.
While it may be a daunting project, with the right support and advice this could be a dream realised for you and your family.  We recommend that throughout the process you remain in close contact with your team and, if possible, look to rent on the island for the duration of the build in order that you are easily on hand for those all important questions and answers that will undoubtedly arise.
Balearic Properties Real Estate Agents are happy to help with any questions you might have.