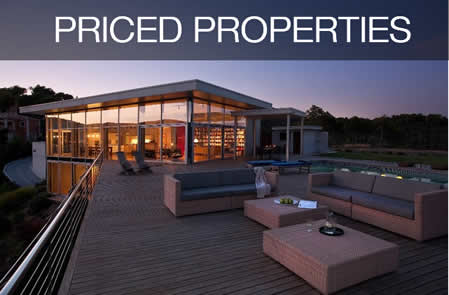 Luxury villas supply in the Balearics is so large and diverse that it is quite difficult finding housing opportunities in Mallorca, unique properties by the Mediterranean sea and with all the guarantees being a housing top quality and design destination.
Discovering these opportunities in the island's real estate market takes time before you can check all destinations, property features and all benefits offered by every vendor. Balearic Properties features a little selection luxurious reduced-price properties in Mallorca, in order to make things easier for potential buyers.
Pollença is usually one of the municipalities bringing more bargain luxurious homes, with prices ranging from € 350,000 for exclusive apartments near the Pollença's Marina, to 1.3 million beautiful villa with private pool, 2 minutes away from the beach.
Pollença is also one of the most wide-ranging destinations, a perfect place to buy a second home in Mallorca. It smoothly combines the charm of the old town with wonderful natural surroundings, ensuring the greatest relax throughout the year. Even in summer, when its bustling marina is full of tourists and vacationers, offering a bustling atmosphere.
Villas in Puerto Pollensa are just a few steps from the beach and close to a restaurants area, with many shops and souvenirs boutiques. These beautiful properties tend to be much more quiet when they are not at the front line, as there is a long sea front promenade just off the beach: a crowded and lively special place.
Apartments and terraced houses with pool and private gardens are now quite easy to find at a good price in this area of Mallorca if you make an active research: opportunities tend to arise in low season, a perfect time to reshape your new house, making it ready for the next summer.
For those who do not find a home fitting to their needs, can always rent a holiday property in Mallorca: they offer lower prices and flexible commitment. And, who knows, maybe this will finally be your perfect house for extended stays in Mallorca.