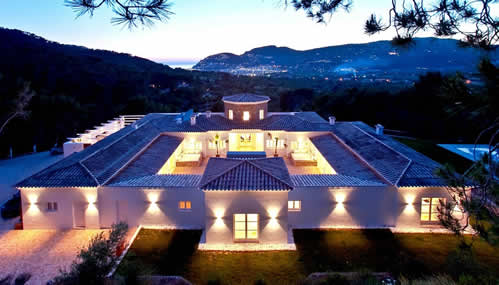 Luxurious houses in the Balearic Islands have become a true haven for investors in these hard times. While the estate market is not growing at an unusual rate -even offering some low prices especially in the Spanish islands and capitals, and the touristic Costa del Sol.
High standing houses and villas in sought areas like Mallorca, Madrid and Marbella, have become an interesting value offering a shelter for many great fortunes, benefiting from the Spanish housing crisis making long-term business.
The sun, the sea, a wide range of quality services, security… These Spanish areas offer unique features in Europe, with the Italian and South of France exceptions. These factors remain crucial to keep on backing this luxurious market that knows no credit crunch or financial ups and downs.
Class, good taste, exclusiveness or simply silent and nature … Foreign investors are more and more choosing this housing opportunities, both for making business and in order to own a second home in warm destination by the sea.
Prestigious consultancy firms, as the British Knight Frank, claim that it is a stable market that will not suffer further price decreases. However, they say, housing demand still has a long way to keep growing.
In this sense, some legal measures are being considered by the Spanish government that could definitely boost sales of luxurious villas in the Balearic Islands and in other coastal areas of the country. For example, the Government is studying to change the Immigration Act to grant permanent residence in Spain to buyers investing over € 200,000.
This would ease bureaucracy and visa issues for tourists and investors from countries such as China or Russia willing to buy a second house in Spain. The demand exists, but the Russian market is currently experiencing some difficulties to overcome administrative barriers, that's why a logical consequence of this new Act should be a substantial increase of sales of luxurious houses by the sea.
Definitely, many consistent positive points certify that the luxury property sector remains a safe value.